Create a lasting WOW effect with your XXL motif printed on wall textiles for your visitors and customers
A significant motif underlines the character of any space and adds that special touch. No matter whether you want to visually brighten up your office, a showroom, or your living room – an individual motif underlines what is special about it, and has a positive effect on the ambience of your place.
We offer you the possibility to create real XXL eye-catchers in your rooms. On the high-quality textile fabric we use, your favorite motifs can become unique pieces of design art over a total length of up to 50 meters at a maximum height of five meters.
You can, for example, apply large-format and corporate motifs in a lobby, in an exhibition hall, in fitness studios or in agencies, raising the professional appearance of your company to a new level.
In private living areas, memories of vacations and other favorite motifs can be presented in large format on the seamless wall textile.
This ensures that every space has a real WOW effect on visitors, customers, and guests, and leaves a lasting impression.
We put your motif perfectly in the limelight thanks to the latest textile printing technology.
What is the difference to wall printing?
In the case of wall printing, the motif is sprayed directly onto the wall using a special printing process. This technically demanding direct printing on site thus generates higher costs than a wall textile with mounting.
For more information on wall printing, visit
The advantages of wall textile printing at a glance
You obtain special individuality in your wall design
Our PVC-free and tear-resistant wall textiles offer the best quality "Made in Germany"
The motifs are color-fast and with authentic depth effect in 4-color CMYK printing
Even inclined or hard-to-reach surfaces can be designed without any problems
The wall textile template arrives at your place perfectly prepared
Adjustment, precut, and installation are carried out in one piece by our trained personnel
You will receive XXL motifs at a fair price with outstanding quality
WEHRE CAN I GET A SUITABLE MOTIF?
Your own picture emphasizes your style and individuality. Photos taken with a digital camera with 5 megapixels or more can be enlarged very well and used as a print motif.
In addition, you can get professional image motifs of various styles from your advertising agency and the following suppliers. No matter if you are looking for abstract shapes, illustrations, graphics, impressive landscapes, animals, cities, architectural motifs, or other sceneries – you will find them there.
Vector graphics are ideal originals for printing, as they can be scaled to any size.
Our image data base partner
GOOD IMAGE QUALITY = GOOD PRINTING! THIS IS HOW IT WORKS
We do our best to ensure that you get an expressive, high-quality motif on your wall textile print.
To make sure we succeed, the following rule of thumb applies: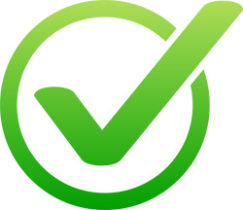 High resolution artwork (120 DPI in the surface size to be printed) + good photo quality = good result.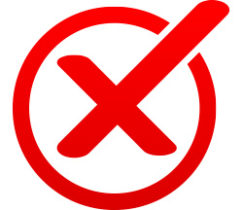 Poor photo quality + too low resolution (below 80 DPI) = poor result
Unfortunately, a blurred image also results in poor print quality.
A picture that you save via WhatsApp or social networks, for example, has already been greatly reduced in the background for these online platforms, and thus, it has a much smaller data volume than the original. Therefore, we advise you to always provide us with the original image as a source for printing.
Do not cut images from PDF or Word documents, otherwise the print quality will be too low.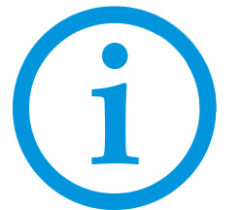 Please note: If the original image you want to have printed is questionable in terms of its quality, we will point out possible visual limitations before manufacturing a wall textile.
THE FOUR STEPS TO YOUR ORDER

Choose your own motif
We process the following file formats, among others: JPG, TIF, PSD, and PDF. When selecting your image, make sure that it also fits the wall format. A printable image resolution, in relation to the size of the motif, is fundamentally important for a good print result.

Inform us about the size of the wall
We need the exact dimensions (height × width) of the surface intended for the motif from you. On this basis, we calculate the size necessary for processing.

Photo of your place
In order for us to get an idea of the situation we are dealing with on site, we need a photo of the space on which the wall on which the motif is to be applied is clearly visible.

Order
Send us your order by e-mail to info@wanddruck.com, including the exact dimensions of the size of the motif, the motif in suitable quality for printing, and the photo of the situation in the room. The total size should not exceed 10 MB. For anything larger, please send it as a download via WeTransfer, Google Drive, or similar providers.
Please note: your motif will be created on the basis of the original. We offer photo corrections exclusively as an additional service.